At Chevron, we have an amazing team of 1,300 employees. Monday 8 of March was International Women's Day so we took the opportunity to mark the event by showcasing some of the great women at Chevron and the fantastic contribution they are making to our business and our success.
Chevron TM is currently recruiting for qualified and trainee Traffic Management Operatives across the UK. Click to view our current vacancies.
Lauren Barlow, Regional Director, Low-Speed, Northern Region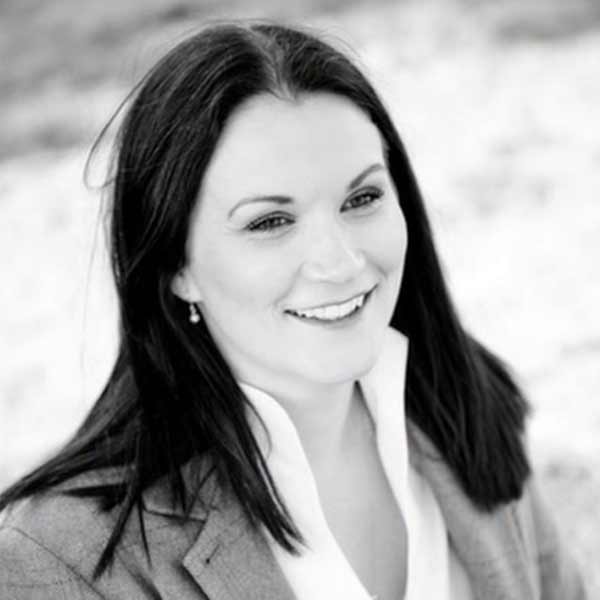 Lauren is one of our Regional Directors, responsible for all our low-speed traffic management in the north of the country. She also drives our events sector in the region.
"Chevron is a fantastic place to work. They are supportive, proactive and really focused on their people. The variety of work we do from managing traffic across the low-speed network to supporting some of the country's largest outdoor events is fantastic and throws up new challenges every day."
"There is never a dull moment and that is what I love about it. There are loads of opportunities across the Chevron Group for women and one of the things that really impresses me is our commitment to investing in our people and supporting long-term career paths. Of course, we are in an industry which is predominantly male. I would love to work alongside more women, particularly in operations but I think it is fair to say that at Chevron we focus on skills, attitude and ability to do the job. However, with the training and support we provide at Chevron, there are no barriers. Everyone is welcomed and encouraged."
Maria King-Smith, Group Health & Safety Manager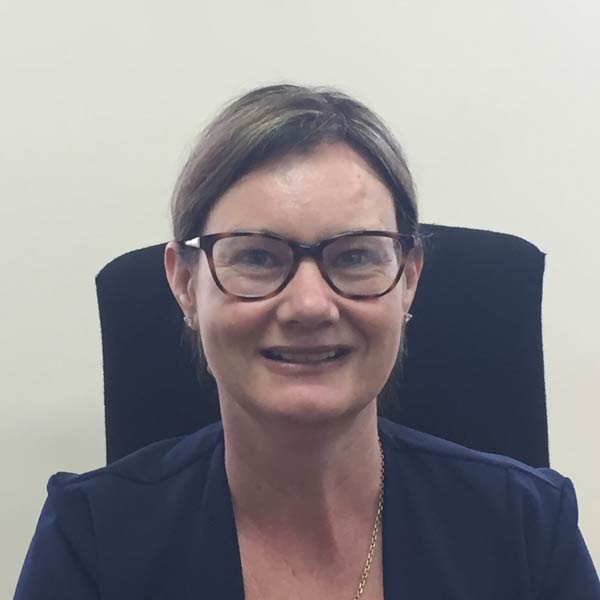 Maria is our Group Health & Safety Manager and with "Safety is our Business" as one of our core values, it is quite the responsibility.
With over 25 years' experience in traffic management and construction, Maria works across our businesses to ensure H&S is a top priority.
"As the Group Health & Safety Manager, my role is about providing everyone with the knowledge, tools, and support they need to ensure they are working safely. This year we had the added impact of COVID-19 which added an extra layer of concern, but our teams adapted to the changing world fantastically well and continued to deliver our services without interruption."
"We have a fantastic team of people at Chevron who work hard to deliver safety at work. Health and safety depends on individual employees. We are all responsible for our actions and how we behave…we are all in this together. I am so proud that we have recorded almost 10 million hours RIDDOR-free which is exceptional."
"By the nature of our industry, our workforce is predominantly men, but we have many fantastic women working in Chevron. We have come a long way in 25 years and there are undoubtedly more women working in our industry. For me, it's not about being a man or a woman. It's about doing what you want to do and achieving what you want to achieve. It's about being happy, having pride in your work and doing your job to the best of your ability. Chevron supports its employees to do just that with training, mentoring and support to develop long-term careers. This is what makes it such a great place to work."
Catherine Tulloch, Co-Managing Director, Class One Traffic Management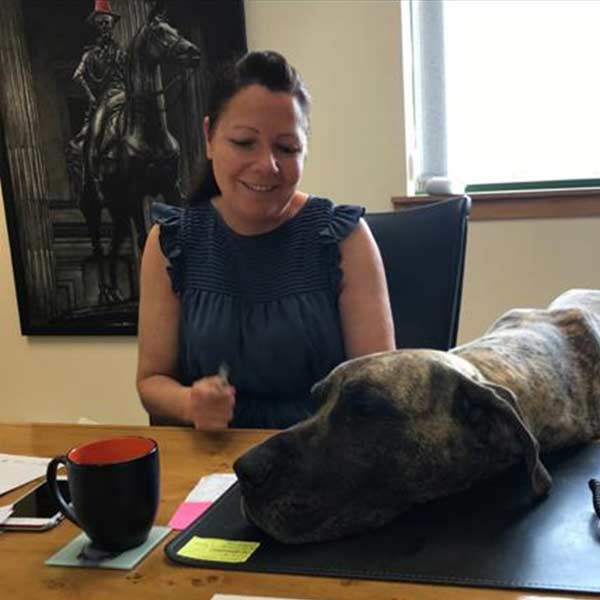 Catherine entered the male-dominated world of traffic management 30 years ago. Since then, she has helped build and lead our sister company, Class One Traffic Management, which is now regarded as Scotland's leading traffic management company, employing 150 people and was recently acquired by the Chevron Group.
She holds the honour of being the first woman in Scotland to attain a Traffic Management qualification which authorised her to work on the Scottish roads network and which opened the doors for many women who have followed in her footsteps. There is no doubt, Catherine has been a trailblazer for women in our industry. Thirty years ago, it was almost unheard of for women to work in traffic management. Now we have more women working in our industry which is thanks to the likes of Catherine.
As Co-Managing Director for Class One, Catherine has played key roles in some of Scotland's major infrastructure projects including the M74 upgrade and the Queensferry Crossing improvement. Class One were the only TM contractor to support Phase 1 of the Edinburgh tram project from inception to completion. Additionally, Catherine has overseen a number of global events which have taken place in Scotland including the 2012 Olympic Games and the 2014 Commonwealth Games.
To ensure that all employees are the best in the business and have opportunities to progress through the company, Catherine has led the charge to establish an in-house LANTRA-approved training centre to support men and women who come to work for Class One.
Stephanie Dacres, Office Administrator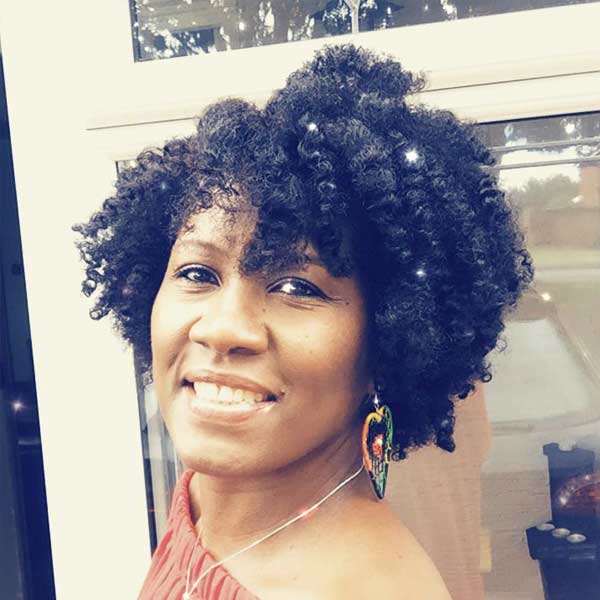 Stephanie joined Chevron TM in May 2018 on a temporary contract before being made permanent in June 2019. She plays a key role in keeping our Stafford depot running smoothly by organising our office operations and procedures.

"One of the things I like about working in Chevron TM is that no two days are the same. It is exceptionally busy but it makes for a more interesting day! My role covers everything from organising office operations and procedures to controlling correspondence and assigning and monitoring clerical functions. For a company like Chevron TM, it is essential that training and qualification records are kept up to date. I look after this process by liaising with the Depot Manager and Foremen to collate and record amendments and updates. I also check shifts and prepare payroll to ensure that everyone gets paid which is obviously so important!
Chevron TM is expanding its presence in traffic management and is concentrating on improving and developing its current services to attract new customers, increase sales to existing customers and creating valuable partnerships which will provide so many opportunities in Chevron TM. For me, I started on a temporary contract and then was made permanent and am now working in a busy depot and a great work environment."
Lataylor Carter, Traffic Management Operative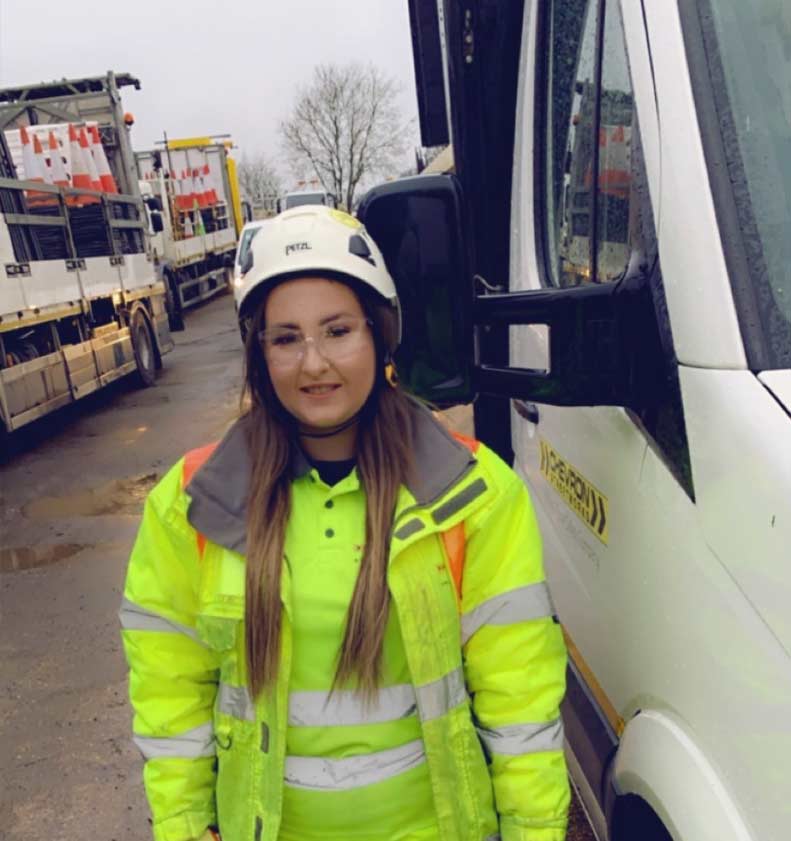 Lataylor joined Chevron TM two years ago and is an important member of our operational team. Her role is to help deliver our TM services on the ground by installing and removing essential equipment on our low- and high-speed roads network.
"Working for Chevron TM is great because there are always opportunities to achieve more and progress throughout the company. I'm always meeting lots of really interesting people and there are some great supervisors who support me by helping me move forward in my career.
I would totally encourage anyone, but particularly women to join Chevron TM. While there are more men than women in our industry, it's not a man's job. It's a job for everyone. Chevron TM treats everyone the same. They offer excellent training and development opportunities to improve your knowledge further. You will progress if you are prepared to work hard and take the opportunities on offer."
For more information on working for Chevron visit our Careers page.