Apprenticeships offer a fantastic opportunity to build a career in a wide range of disciplines from Building Construction to Marketing, from Land Surveying to Driving Goods Vehicles – there really is something for everyone.
Being an apprentice gives you the opportunity to earn a salary while developing new skills, gaining a recognised qualification and building a career. Our Apprenticeship schemes start at level 2 for those with no academic qualifications, to Degree and Masters level (4, 5, 6 and 7).
Here's what some of Chevron's apprentices had to say about their apprenticeship.
Alex Reid, Design Technician Apprentice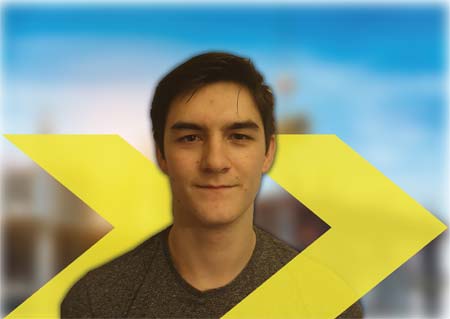 "I am currently six months into my two-year apprenticeship with Chevron Group, who are also supporting me to study for a level 3 in BTEC Building Construction, which enables me to earn while I learn!
Studying a construction course alongside on-the-job training with Chevron allows me to gain more knowledge about the construction industry and hopefully will lead me to more paths in my future career.
I fully recommend anyone considering an apprenticeship with Chevron as they have given me the tools to succeed, and gain skills and experience whilst becoming confident in my role. On top of this, I personally feel very happy about choosing this route as my co-workers are very helpful and supportive." (February 2021)
Bethany Gregg, Bid Writer Apprentice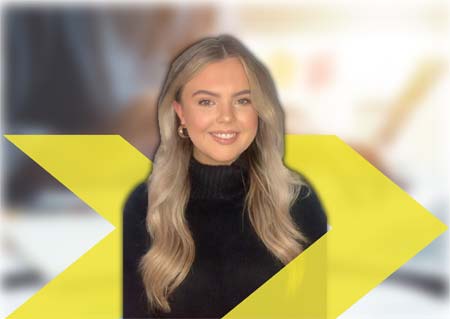 "I have worked with Chevron TM for over a year now as an Apprentice Bid Writer in the North having started in January 2020 alongside studying my JGA Bid and Proposal Co-ordinator course. I have since gained amazing knowledge and experience within the Bid Team, especially through my manager Jess Adams, who always provides endless support and encouragement throughout my apprenticeship.
Chevron TM has provided me with so many opportunities that I have never had before, including winning my first quality submission, working with written proposals for large projects, and meeting an incredible team who are brilliant to work and learn alongside.
I would highly recommend Chevron TM to future apprentices – they go above and beyond to provide you with plenty of opportunities, skills, and confidence, and have helped me with an amazing career path that makes me so excited for the future." (February 2021)
Jack Simons, Digital Marketing Apprentice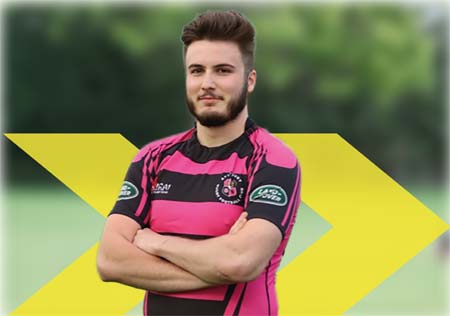 "I joined Chevron Group in September 2020 and am studying Level 3 in Digital Marketing. In such a short space of time I have learnt so much from the course, the business and have developed as a person as well.
It's intense and fast-paced but always fun and rewarding. I'm working on a wide range of digital campaigns and content creation to support the Traffic Management business and the work they do across the UK.
The team around me have ensured that I have had a warm welcome and have been amazing in supporting me as I venture through the apprenticeship and establish myself in my new career. I would 100% recommend anyone who is considering the apprenticeship route to choose this path." (February 2021)
Steph Berwick, Improvement Specialist Apprentice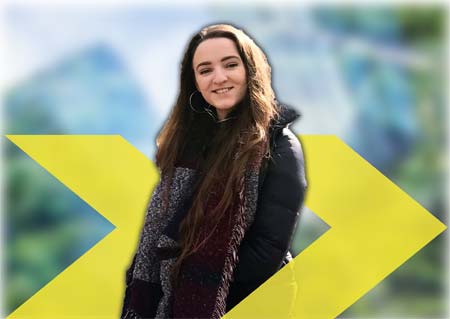 "I joined Chevron as an ESG Analyst in 2020 and was then enrolled in a Level 5 Improvement Specialist apprenticeship with CQM. The course lasts 18 months and revolves around the fundamental
concepts of Lean Six Sigma, focusing on how these tools can be implemented to improve business processes and better deliver value to the customer.
The apprenticeship is well aligned with my role, given that process improvement and sustainability often go hand in hand. I am very keen to use this new knowledge from my apprenticeship to help us work more efficiently and sustainably.
One of the things I admire about Chevron TM is its commitment to investing in its people, as they recognise that it is us that makes a business great. I feel very privileged to work with such a fantastic and supportive group of people and would recommend it to anyone and everyone!" (February 2021)
Wayne Toft, Driving Goods Vehicles Apprentice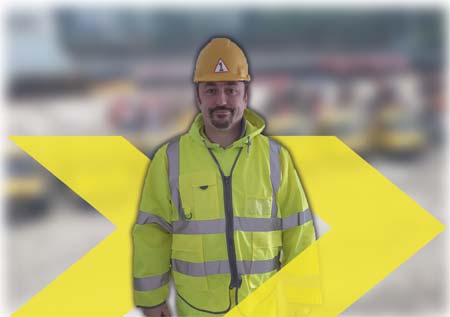 "I have been working for Class One, who are part of the Chevron Group, for 18 months now and there are never two days the same. I thoroughly enjoy all the different tasks to carry out across the country and this apprenticeship will enable me to develop my career further. It is also quite an interesting period becoming part of the Chevron Group. My colleagues and I are proud to be a part of this great traffic management family." (February 2021)
To find out more about Apprenticeships at Chevron TM, please complete our Contact Form and select 'Joining the Chevron Team'