Effective traffic management is vital in any situation, but when you add potential construction projects, accidents, events, congestion or road surfacing works into the mix, the potential for danger to road users and your work force is heightened.
Chevron Traffic Management works with clients from a range of industries to ensure safety and best practice traffic management is successfully deployed to reduce risk, minimise disruption and deliver to project timelines in order to keep the workforce, drivers and the general public safe.
We work with clients that range from local authorities, government agencies, recognised infrastructure organisations and their suppliers through to local traffic management companies, to provide expertise and solutions for a wide range of projects. From scoping requirements and analysis at the design stage through to project management, implementation of temporary traffic management solutions and products, Chevron TM can offer an end-to-end service to meet your work-zone safety needs.
Innovating in high-speed traffic management
Chevron TM has pioneered a new way of installing, maintaining, switching, or removing traffic management on highways which benefits contractors, road workers and road users. Our new approach, the Enhanced Mobile Carriageway Closure (EMCC):
Removes the need for rolling roadblocks
Reduces delays to works start times
Reduces the installation time
Increases the working window
Removes the need for diversions
Reduces carbon emissions
Improves efficiencies
Find out more about our Enhanced Mobile Carriageway Closure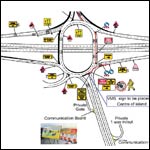 Hanson and Bedford Borough Council
Traffic management operatives were digitally alerted to incursions or closure breaches during the resurfacing works of three high-speed roundabouts on the A6 from the A421 to Wilstead. The alerts allowed them to take immediate and appropriate action to remove themselves and the workforce from potential risk.
Download the Hanson and Bedford Borough Council case study (PDF) to find out more >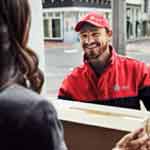 Highways England and DPD
Essential works on the approach to Logix Park from the A5 roundabout in Hinckley had the potential to severely disrupt one of the UK's largest parcel logistics companies. Chevron TM worked in close collaboration with Highways England and their customer, DPD, to ensure that DPD's operations continued throughout the works with minimal impact, and that their 490,000 parcels were sorted and ready to be delivered the next day.
Download the Highways England and DPD case study (PDF) to find out more >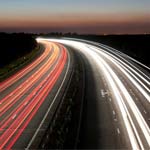 Balfour Beatty
To enable Balfour Beatty to upgrade the M4 to a Smart Motorway, our Professional Services team provided them with a range of temporary traffic management solutions. This allowed Balfour Beatty to accelerate the works, while reducing costs and ensuring the safety of the travelling public as well as the on-site workforce.
Download the Balfour Beatty M4 case study (PDF) to find out more >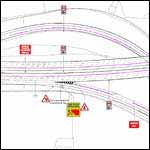 Kier Highways
When Kier Highways was awarded the 4-year project to upgrade the A13 in Essex from two to three lanes, they selected Chevron Traffic Management to help scope and implement the traffic management requirements and site's safety initiatives.
Download the Kier Highways case study (PDF) to find out more >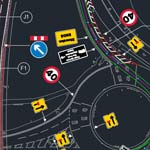 Balfour Beatty
Chevron TM worked with Balfour Beatty to improve the A2 Bean and Ebbsfleet junctions in Kent. Traffic management services provided included swept path analysis, topographical surveys, design, drawings, safe working zone provisions, phasing strategies, preparing the TTRO application and final traffic management design.
Download the Balfour Beatty A2 case study (PDF) to find out more >