Chevron TM has over 35 years' experience in managing traffic at events from local festivals to national institutions including The Boat Race and Royal Ascot. We have a strong reputation for reliability, quality and safety in event traffic management and event traffic control built on experience and expertise.
Professional traffic management can make or break an event. Long queues, poor directions, inadequate safety measures or unprofessional marshalling can tarnish an event for visitors, participants and organisers.
Chevron TM combines considerable experience, local knowledge and understanding the event organisers' requirements to create a robust traffic management plan. Our comprehensive planning ensures both event participants and spectators are marshalled safely and receive clear and concise instructions, minimising the disruption to local communities and road users.
Regardless of the size of an event, we can liaise with local authorities, highways agencies and the police as well as attend any Safety Advisory Group (SAG) meetings. We provide safe, cost-effective traffic management solutions for activities ranging from one-day events to country shows, international sports events, major air shows, music festivals and entertainment events.
We cater for:
Marathons and triathlons
Air shows
Fetes and fairs
University open days
Religious festivals
Motor sports
Horse racing
Cycling
Parades and marches
Carnivals
Music festivals
Regattas
County shows
Fun runs
Charity fundraising
Typical event traffic management can include:
Lane and mobile lane closures
Diversion schemes for road closures
Traffic controls, signals and management
Made to order signage including solar colour variable matrix signs (VMS) for traffic/visitor information
Convoy working
Car park marshalling/stewarding
COVID-19 Services
To provide that extra reassurance to any event, our highly trained COVID-19 Services teams can deliver a professional disinfection and decontamination service for enclosed and outdoor spaces. We can also deliver emergency on-site sanitising support within one hour, 24 hours a day.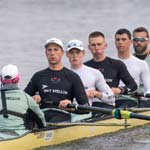 The Boat Race
The Oxford and Cambridge Boat Race is arguably the most famous boat race in the world, and usually attracts hundreds of thousands of spectators along the River Thames. But in 2021, during the global coronavirus pandemic, spectators were banned and the Boat Race was moved to the River Great Ouse. Chevron TM created a bespoke traffic management plan to cover pre-event set-up, event day and post event clear up. On the day, Chevron TM implemented a secure zone around the race area to prevent spectators from attending and managed the closure of roads and riverbank footpaths before the races started and after they finished. Chevron TM also supported the installation of outside broadcast equipment and provided additional event security when required.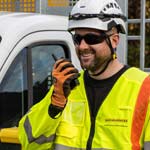 Emerald Headingly Stadium
The Emerald Headingly Stadium is home to rugby's Leeds Rhinos and Yorkshire Carnegie. Chevron TM provides expert traffic management during rugby fixtures which ensures the safety of visitors, fans and local residents, and contributes to a positive experience for all those attending.
Download the Emerald Headingly Stadium case study (PDF) to find out more >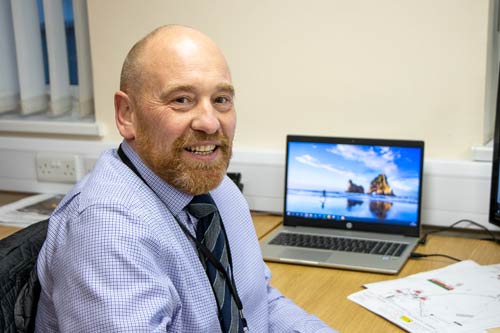 Having spent 35 years in event traffic management, David Abbott has more experience than most.
As the Event Manager for Chevron Traffic Management, David has overseen some of the country's largest outdoor events, delivering traffic management plans which have added to and enhanced audiences' overall experience.