David Abbott, Event Manager, Chevron Traffic Management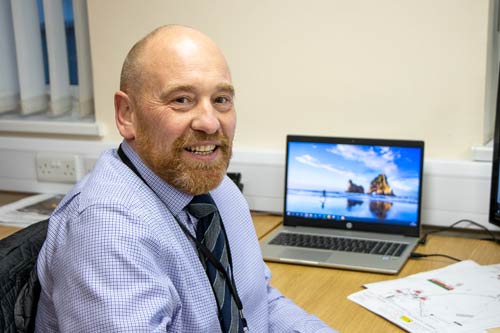 Having spent 35 years in event traffic management, David Abbott has more experience than most.
As the Event Manager for Chevron Traffic Management, David has overseen some of the country's largest outdoor events, delivering traffic management plans which have added to and enhanced audiences' overall experience.
One of the largest and most challenging events David has managed was the UCI World Cycling Championships in 2019.
"The UCI World Cycling Championship was on a different level in terms of scale and complexity but was a real opportunity to show what Chevron TM can deliver," explains David. "Traffic management was required over a 12-day period, eight of which were competition days. It ran across the whole of Yorkshire which involved closing Leeds city centre and two town centres, one of which was in the morning rush hour.
In terms of resources, we needed more than 320 Traffic Management Operatives, four TM managers, 201 vehicles, 2,500 advance warning signs and 450 CAD-drawn plans! Even now when I see those stats, I think "Wow, we delivered that!""
While he gets a buzz and an adrenaline rush from delivering large events like the cycling championship and more recently The Boat Race, which Chevron TM delivered for the first time in 2021, David takes great pride in building relationships with clients, so they come back to Chevron TM time and time again.
"Burghley Horse Trials is one of my favourite events and one that is probably closest to my heart," adds David. "We have been delivering traffic management to Burghley Horse Trials since 1986 and I have been there every year. In the early days, we simply installed the client's own signs. Now, we manage the external traffic management requirements and all internal signage. We have helped and support the event as it has grown over the past 35 years. That makes me proud!"
Other events David has managed include the Suffolk Show, Leeds Half Marathon, Yorkshire Marathon, Reading Half Marathon, Outlaw Triathlon series, Tour of Cambridge, Cosford Air Show, Lincoln Christmas Market, Remembrance Day parades, numerous local community events and including delivering TM in Lincoln for the filming of the DaVinci Code with Tom Hanks.
David has seen many changes to event traffic management over the years, most recently with the introduction of digital technology.
"Chevron TM has been working closely with our sister company, Highway Resource Solutions, who have developed a range of digital products to support traffic management. The Customer Communication Terminal is an exciting product which can be used to support event management. It can be used as an intercom to provide real-time updates to event visitors at the push of a button or to support electronic registration or online payments. Post lockdown, it could help to reduce face-to-face interactions and provide COVID-19 reassurance to visitors.
"Event TM is a unique type of traffic management," continues David. "It's challenging, it can be stressful and requires a high degree of problem solving and thinking outside the box. But the buzz you get when you deliver an excellent event to a satisfied client is fantastic and well worth the effort that goes into the event".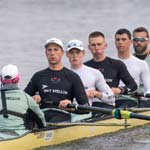 The Boat Race
The Oxford and Cambridge Boat Race is arguably the most famous boat race in the world, and usually attracts hundreds of thousands of spectators along the River Thames. But in 2021, during the global coronavirus pandemic, spectators were banned and the Boat Race was moved to the River Great Ouse. Chevron TM created a bespoke traffic management plan to cover pre-event set-up, event day and post event clear up. On the day, Chevron TM implemented a secure zone around the race area to prevent spectators from attending and managed the closure of roads and riverbank footpaths before the races started and after they finished. Chevron TM also supported the installation of outside broadcast equipment and provided additional event security when required.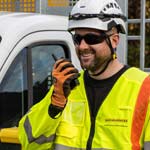 Emerald Headingly Stadium
The Emerald Headingly Stadium is home to rugby's Leeds Rhinos and Yorkshire Carnegie. Chevron TM provides expert traffic management during rugby fixtures which ensures the safety of visitors, fans and local residents, and contributes to a positive experience for all those attending.
Download the Emerald Headingly Stadium case study (PDF) to find out more >
View all Chevron TM case studies