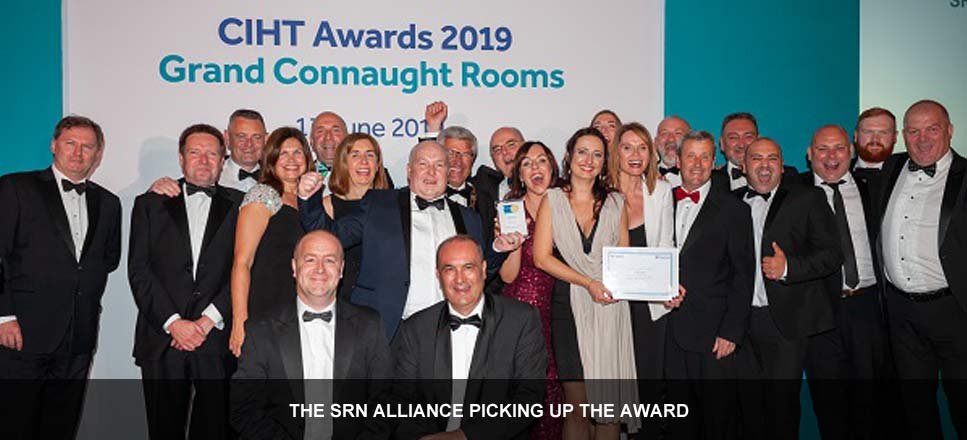 SRN Alliance (Area 3 & Area 9) win the CIHT Collaboration award 2019
The recent annual CIHT awards saw the outstanding achievements of those working in the highways sector rewarded and their work promoted as best practice to the industry. The standard of this year's awards was high. With entries received from contractors, consultants and local authorities from across the UK.
The ceremony, which took place at the De Vere Grand Connaught Rooms, London saw Chevron and the Area 3 & 9 SRN Alliance members announced winners for the CIHT Collaboration Award 2019. This award recognises those that have shown dedication to working in collaboration with other teams, organisations and/or sectors to deliver real solutions.
Chevron are proud to be part of the SRN Alliance where all members have played a crucial role in the development and implementation of the strategic road network alliance, building & developing processes/procedures to sit within the core of the collaborative partnership.
For information visit: www.chevrontm.com | Email: lisa@chevrontm.com