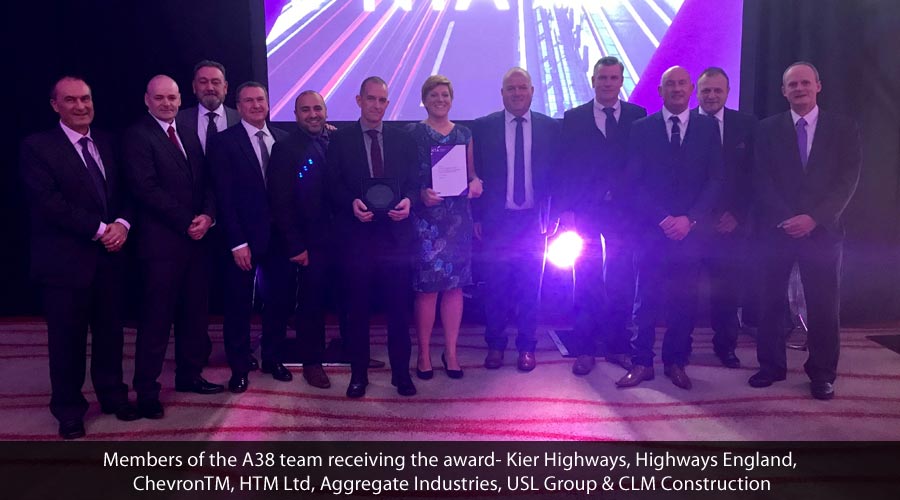 A win for Area 9 at the National Transport Awards 2017
The Kier Highways Area 9 Team (Highways England, ChevronTM, HTM, Aggregate Industries USL Group, CLM Construction) scooped the award for Transport Supplier of the Year for the A38 Gravelly Hill scheme 'Collaborative Project Delivery Community'.
The recent 17th Annual National Transport Awards celebrated the successes that have been achieved on many national and local transport projects. As always, the projects have shown tangible results, improving the experience for transport users and ultimately adding to the successful development of the nation's transport infrastructure. The renowned "Spaghetti Junction" is the primary traffic artery for the City of Birmingham and is one of the most strategically important junctions on Highways England Area 9.
As part of this project The Area 9 TM Team designed and delivered a complex TM solution that enabled the scheme to over achieve the predicted outputs. In turn reducing the programme from a planned seven weekend shutdowns to just three. The result being disruption to the customer, Birmingham City Council and the local economy was reduced by 60%!'