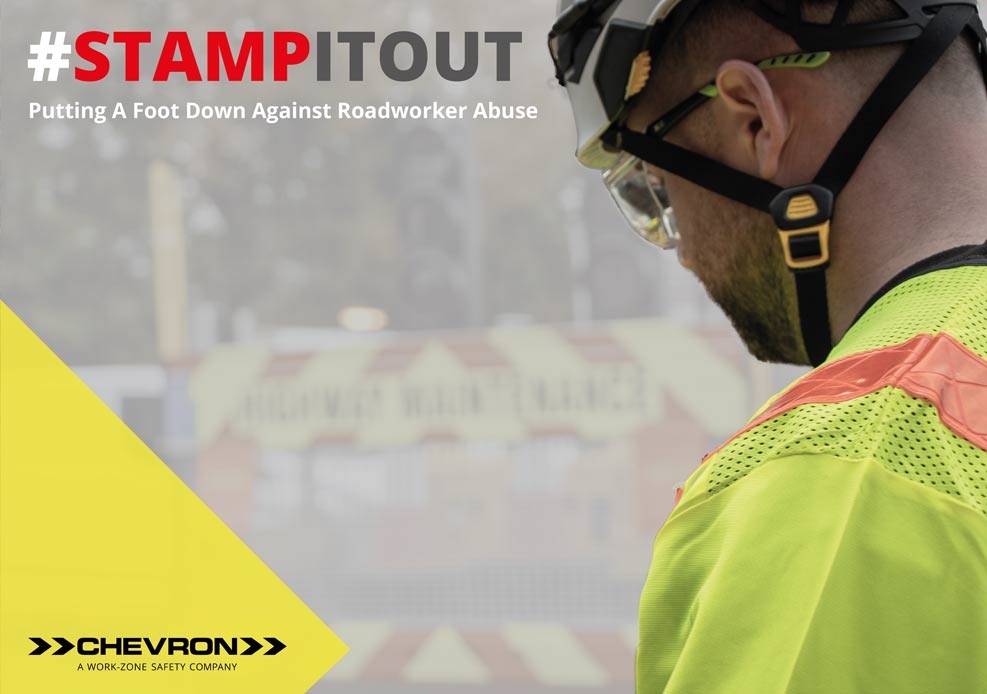 Protecting Road Workers with Digital Technology
Chevron TM is a proud supporter of the Stamp It Out campaign which aims to make it unacceptable for the public to abuse road workers. We want to ensure that our employees and those of our clients are protected in their place of work.
Educating the general public through the Stamp It Out campaign is crucial. The growth of digital services within the traffic management industry is also playing an important role in protecting road workers.
Chevron TM is delighted to partner with our sister company, Highway Resource Services (HRS) to provide digital solutions to our traffic management plans which remove road workers from areas where confrontation and abuse can be most prevalent.
The Customer Communication Terminal (CCT) is a simple sign with a built-in communication system which provides real-time, accurate information to road users at the push of a button. By placing the CCT at a road closure, it can provide road users, local residents and the general public with up-to-date information and remove the need for an operative at a potential point of confrontation.
The Intellicone Incursion & Prevention Warning System (IIPAWS) is a digitally driven system designed to reduce work zone incursions and protect road workers from harm. Using a series of alarms, it creates a digital layer of protection around a work zone which removes the need for an operative at the point of access to a work zone where they are the most vulnerable and at the point of closure where the risk for confrontation is high.
Unfortunately, the incidences of road worker abuse are growing in numbers and in severity. Chevron TM will continue to support the Stamp It Out campaign and embrace digital technology with HRS products to protect road workers in their place of work.
For information contact us at trafficmanagement@ChevronTM.com
To find out more about our Digital Services, visit https://www.chevrontm.com/traffic-management/digital-services or call us on 01844 354666.