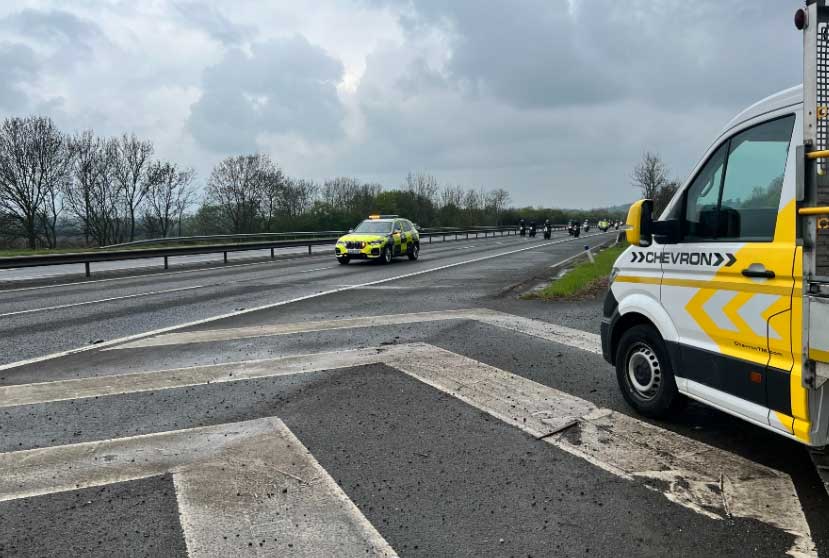 Plan early for Events Traffic Management
Warmer weather, longer nights and summer vibes can mean only one thing… a nation's desire to get outdoors and enjoy music festivals, sports occasions, community events, agricultural shows and a whole lot more.
For every event organiser, up and down the country, a major challenge is to manage traffic, pedestrians, visitors, competitors, delegates and local residents. Poorly managed traffic can lead to long queues and delays which will upset event customers but can also have a knock-on effect on traffic flow beyond event traffic.
"The importance of professional, well-planned traffic management for events cannot be overemphasised," explains David Abbott, Head of Chevron Traffic Management Events Division. "I've worked in event traffic management for over 36 years and have seen good, the bad and the ugly event TM that can make or break an event.
"We apply several key criteria to all our event traffic management plans, the first one being safety. Customer safety is an absolute priority. Events can attract large numbers of visitors who need to arrive at and depart from the event in safely, without any risks. Clear customer communication is vital. Directional signage giving clear instructions to road users who are attending the event will keep traffic flowing but consideration and plans must be made to minimise the disruption to other road users and local residents or businesses who may be impacted by the event. And when the event is over, the temporary traffic management needs to be removed as efficiently and safely as possible.
"This is a broad overview of the considerations which event organisers need to think about when planning an event, but the most important thing is to ensure that your traffic management provider is experienced and professional."
Chevron TM have just delivered traffic management services for several high-profile events, including London Marathon and Bike4Life Ride Out and Festival. "Major events can impact roads at local and national level. We recently provided the traffic management for the Bike4Life Ride Out event," adds David. "This involved closures on the M54 to allow up to 4,000 motorcycles to travel over 23 miles from Meole Brace in Shrewsbury to RAF Cosford. By comparison, the London Marathon involved closing down the city to ensure over 48,000 runners and tens of thousands of spectators enjoyed this tremendous event."
As more and more events are planned for the summer months, David has one final message to event organisers. "Plan early! Engage your traffic management provider as soon as possible. Close collaboration and communication will help with the planning stage and ensure that any pitfalls, issues or potential risks are identified and mitigated with detailed traffic management plans."