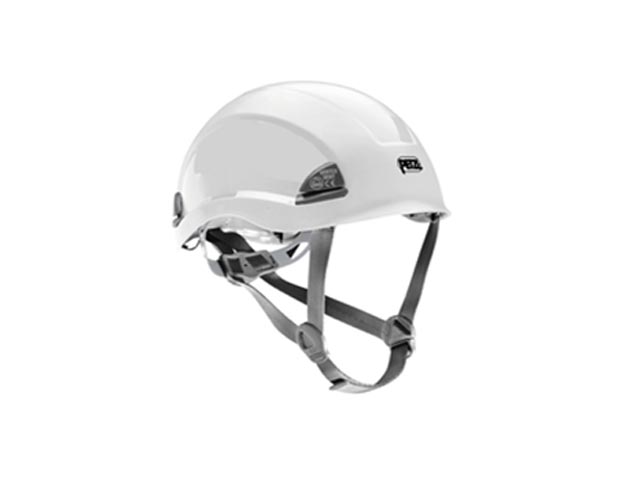 Chevron have recently introduced the Petzl Helmet which has been issued to all workers across our operations.
Following a number of near miss reports that involved workers losing their safety helmets in adverse weather conditions and from bending down during their day-to-day operations, we undertook a major search for a replacement standard helmet.
In addition to consultation with our operatives, we carried out extensive discussions with our management team and clients to identify requirements and gather feedback.
Having reviewed the options available on the market and undertaken a number of on-site trials, we realised that there was no suitable head protection equipped to provide all of this currently available in our industry. We therefore took the innovative approach to looking outside the traditional suppliers to other industries that required protective helmets. This led us to looking at the leisure industry and in particular rock climbing and caving helmets. We very quickly identified the French company Petzl as being the leading supplier in this market, and were able to work with them to adopt the Vertex helmet as out standard headwear.
The Vertex helmet does cost us considerably more per unit compared to traditional construction helmets, however we believe them to offer significant value for money due to the protection and comfort they provide our workers:
Durable and comfortable helmet
Adjustable chin strap reduces the risk of losing the helmet
Polycarbonate shell, resistant to impact and wear
Meets EN 397 industrial helmet standard
Side slots for mounting a face shield and/or standard hearing protection
Designed to accommodate integral head torch and hearing protection
Single adjustment wheel adjusts the headband size, chin strap position can be adjusted forward or backward, position of straps around the ears can be adjusted
Replaceable thick foam headband
We are proud that these helmets are now being adopted across the industry and have been identified as best practice among many of our clients for traffic management including bmJV, Costain and Balfour Beatty.