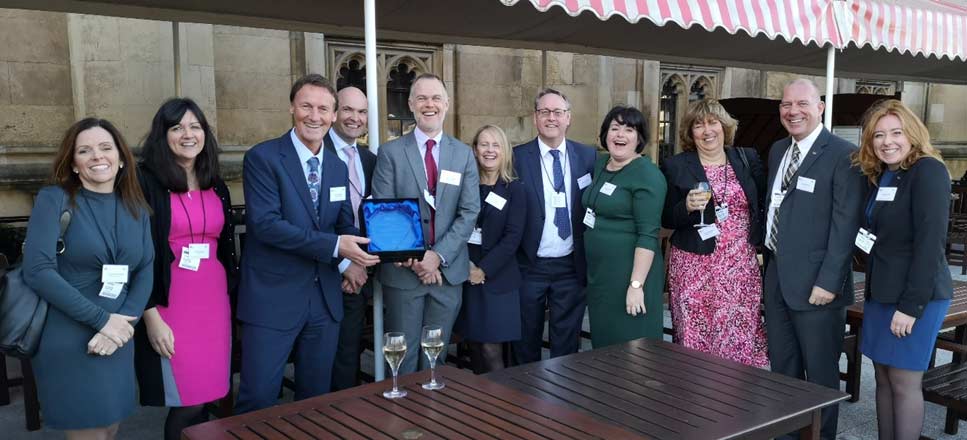 ICW Collaborative Working Awards 2018
Chevron shares in East Midlands Asset Delivery Community's success at the ICW Collaborative Working Awards 2018
Chevron are proud to be recognised alongside fellow East Midland Asset Delivery Community members at the recent Institute for Collaborative Working Awards event held at the House of Lords. The team won the Industry to Industry Collaboration Award in recognition of their work in 2017 to bring together all the contractors working within the Highways England Area 7 community under the ISO44001 Alliance Model.
Chevron's Estimating Director, Stuart Abram said: "It is great to be recognised by the ICW for all the hard work we have put in to develop this new Alliance Model. It is testament to the collaborative maturity of all the organisations involved in this contract that we can come together and develop a single system that everyone can sign up to – what a fantastic achievement for everyone involved".
Photo – Chevrons Stuart Abram along with along with Highways England representatives and fellow members of the EMAD 44001 working group.