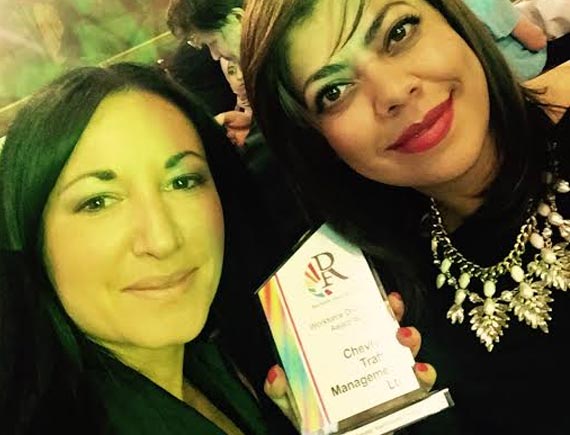 Chevron wins the award for Workforce Diversity
The Rochdale Diversity Awards, now in its fifth year and organised by KYP, promotes the excellent work being done by individuals, organisations and employers in supporting and promoting equality, diversity and cohesion within the borough.
The awards also aim to motivate service providers by ensuring equality and diversity issues are central to the remodelling and transformation of local services and organisations. The Workforce Diversity award sponsored by Greater Manchester Police was presented to Chevron for "Breaking Barriers" and being a real supporter of tackling the high youth unemployment within the borough.
This based on our work with Rochdale Training; working together we have developed a unique Traineeship Induction Programme to give young local candidates the opportunity to gain nationally and professionally recognised qualifications along with vocational training. Following the success of this programme we have gone onto develop further recruitment programmes such as working with organisations in the recruitment of Ex-Forces personnel and Ex-offenders.
Mudasir Saeed, Rochdale Training commented: "Chevron are making a valued contribution to the local community as well as building long term collaborative relationships with local educational organisations such as ourselves and also with local collage Mantra Learning, Middleton; recently donating one of their older vehicles to the college to be used for the Motor Vehicle Mechanics Courses."