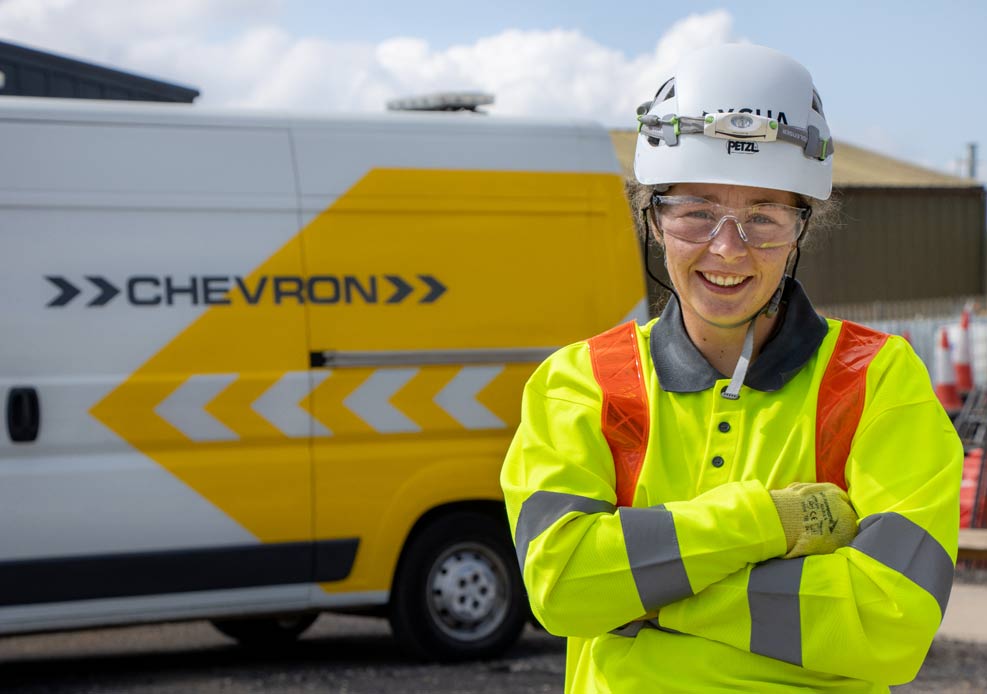 Chevron TM secures place on National Highways Framework
Chevron Traffic Management has been named as a supply chain partner on National Highways' new £3.6bn Scheme Delivery Framework (SDF) to carry out renewals on England's motorways and A roads.
The traffic management specialist has been appointed sole provider of traffic management in the Midlands Super Region covering areas 6, 7, 8 & 9 and joint provider in the South Super Region covering areas 1, 2, 3 & 4.
"We are delighted to be listed as a supply chain partner with National Highways," comments Tim Cockayne, CEO for Chevron TM. "Chevron TM has built an excellent reputation for delivering high-speed works thanks to the continued efforts of our operational teams and support functions of our business. We will bring innovation, creativity and digital technology to National Highways to improve work-zone safety, deliver operational efficiencies and support their environmental agenda through the reduction of CO 2 emissions."
Chevron TM's sister company, Chevron Green Services, who provides soft estates and arboriculture services has also been listed on the National Highways framework as Primary Provider of highways soft estates services in areas 1, 2, 3, 4, 7 & 9.
"This is an exceptional win for Chevron Green Services," comments Jim MacPherson, Managing Director, Chevron Green Services. "It is our biggest ever contract win and comes on the back of many years of hard work building our capability and service delivery to meet the requirements of key clients such as National Highways. We are absolutely delighted and look forward to working alongside Chevron TM and the other supply chain partners to deliver on behalf of National Highways."
The SDF is a new six-year framework which replaces the existing Construction Works Framework (CWF).
"We are proud to be a supply chain partner for National Highways," adds Tim Cockayne. "Our reputation for first-class service delivery has helped win this work which has been built by every single employee who works for Chevron TM and Chevron Green Services. We are fortunate to have the best employees in the industry who continue to deliver time and time again."