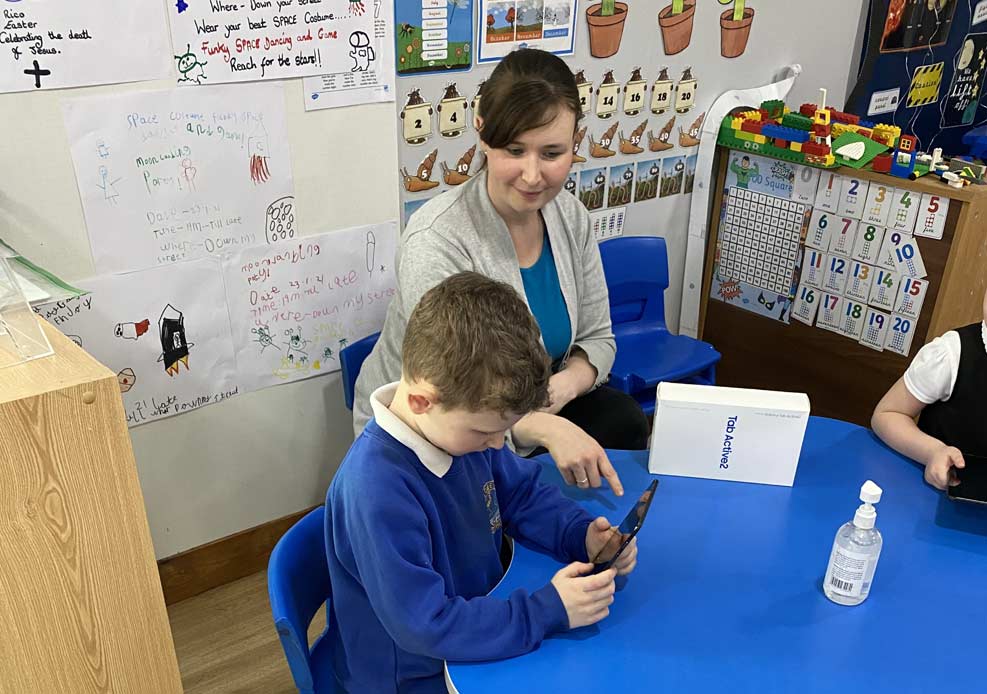 Chevron TM initiative supports home schooling with mobile devices
Chevron Traffic Management, together with its chairman has donated a significant number of mobile tablets to a local school in support of their efforts to providing online education during lockdown.
The traffic management company has reached out to Knowl Hill CofE Academy, Berkshire to provide tablets to pupils who are currently struggling with access to technology.
Speaking about the initiative, Mr Matthew Turner, Chairman commented: "Home schooling has presented many challenges to parents and teachers. Many of our employees are parents who are trying to balance working from home with teaching their children and we fully appreciate what they are doing. However, remote learning has highlighted serious disadvantages for vulnerable children who don't have access to laptops, mobile phones or devices and therefore can't fully participate in their education."
Chevron TM is delighted to be in a position to support remote education in these unprecedented times. We are proud to partner with local schools around the UK to donate our tablets.
Chevron TM operates throughout the UK and is committed to supporting its local communities. In December, it was part of a local strategic alliance which created an outdoor learning space for another primary school.
"Supporting the communities in which we live and work is vitally important for us," added Mr Turner. "Home schooling is not easy for anyone, but it is made even more difficult when children can't access lessons because they don't have the technology. We hope that our donations will go towards helping children get the most of their online learning and make the jobs of their parents and teachers easier."
Nichole Bourner, Head of School said "The school and our teachers are working exceptionally hard to maintain our normal high standards of teaching whilst our children remain at home. This donation will make a significant difference to our education provision and will benefit our pupils and the wider community. We are incredibly grateful to Chevron TM and their chairman for this kind and generous donation."