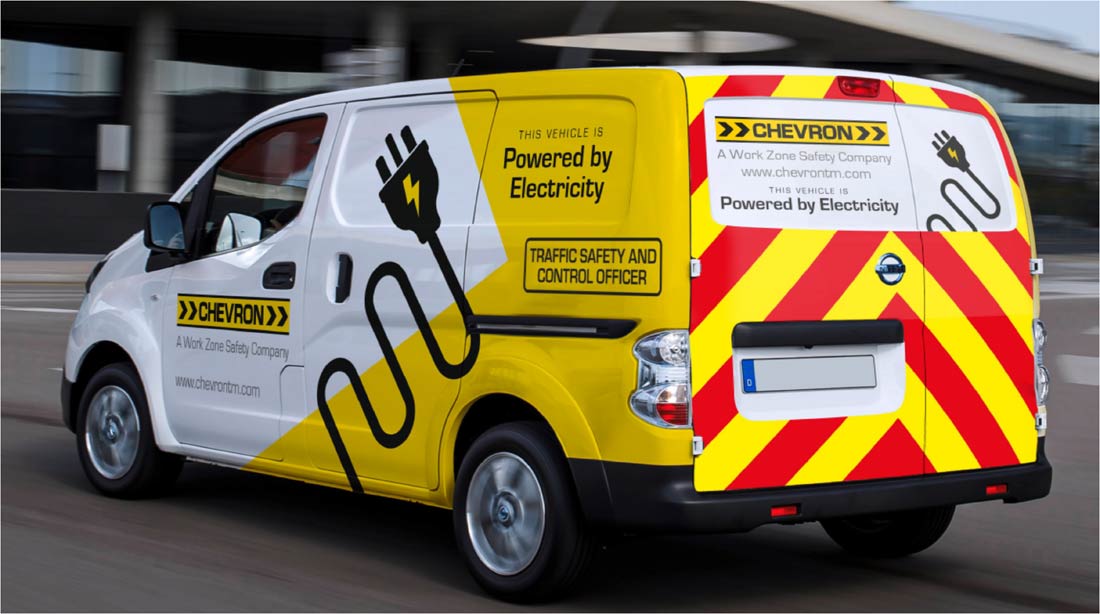 Chevron TM awarded for Environmental Best Practice
In September 2019 Chevron Traffic Management were the first traffic management company in the UK to fully integrate electric TSCO vehicles into our fleet.
Since then, Chevron TM have been at the forefront of bringing environmental change within the TM industry and an important part of that has been the introduction of the electric vehicles. The vehicles have been successfully deployed across Highways England Areas 7 and 12 as well as on our Northern Regional Delivery Partnership (RDP) contracts.
Since introducing electric vehicles, Chevron Group have managed to achieve CO2 savings of 24.35 tonnes.
This achievement was recognised recently when The Chevron Group was awarded the 2020 International Green Apple award for Environmental Best Practice. The Green Apple Environment Awards were established in 1994 as an annual campaign to recognise,
reward and promote environmental best practice around the world.