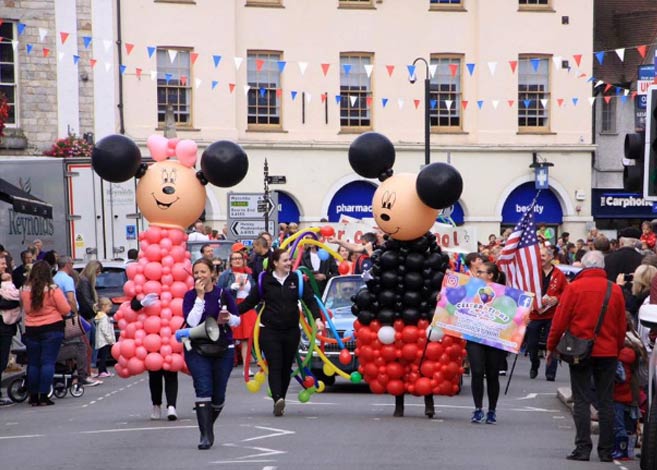 Chevron Support the Marlow Carnival 2017
The Area 3 traffic management team recently provided support which allowed a children's parade to be reinstated at the Marlow Carnival after 10 years absence.
There was a large element of planning and customer liaison involved for this type of day-time closure and all involved were exceptional, from design, planning, through to delivery on the day. The team not only delivered but did an outstanding job.
Lindsay Robinson, part of the organisation team for the Carnival stated: "There were around 300 children in attendance with parents too and the crowds that came out to watch and support were beyond anything we had imagined. Without your incredible support this would have been very, very difficult to manage. There were many comments from within the community about the professionalism and seamlessness of the road closure. I am sincerely grateful and on behalf of the Marlow Community Association I would like to express my thanks."
  
"On Saturday 16 th September, Ashlea Wright-Rivers, Tony Westgarth, Matt Sawyer, James Taylor & Jamie Phillip joined myself in Marlow to provide a closure of the main road to enable the Marlow carnival procession of nearly 300 school children to take place. There was a large element of pre-setting and customer liaison involved in this day time closure and not only did the crew, vehicles and equipment look immaculate the real show stopper was the 'can-do' attitude and professionalism shown by your crew. As with any town centre closure there was an element of abuse thrown at the crew but their attitude and commitment to the safety of the children, parents and support groups was second to none. It's lovely to be able to write this reference to your colleagues, please pass on my most sincere thanks."
Richard Moore, Traffic Management Team Manager, Area 9 ASC