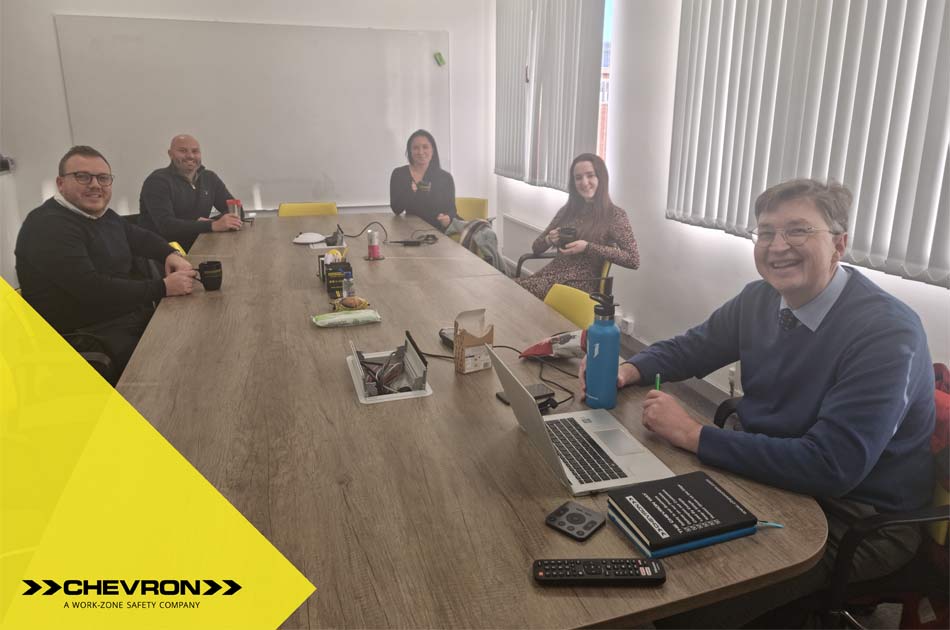 Chevron Group Donates £5,000 to Samaritans
The Chevron Group has used the Samaritans BREW MONDAY campaign to announce a donation of £5000 to the mental health charity.
The traffic management company received a £5,000 ESG Governance Award from their parent company Triton Partners in recognition for their work towards ISO Certification for the group.
Jamie Bowen spoke about the decision to donate the award to Samaritans: "As the UK's leading provider of traffic management services, the Chevron Group is acutely aware of the need for the important services that Samaritans provides. Due to the nature of our work maintaining the UK's road network, our operatives sadly come into contact with individuals who are considering taking their lives, and are often the first responders in these situations.
Unfortunately, our operatives are seeing more and more cases of vulnerable people during their work. In fact, since the first national lockdown in March 2020, the number of observations reported by our workforce relating to potentially suicidal members of the public has more than doubled.
This is heart-breaking. The Chevron Group wants to do what we can do to reduce these numbers and support these people in their darkest hour. While our operatives provide support and help at the point of immediate danger, the work Samaritans do to support them in the longer term is immense and we are delighted to donate our £5,000 award."
BREW MONDAY is an initiative organised by Samaritans to encourage people to reach out to friends, family, colleagues or loved ones and have a brew and a chat to encourage people to open up about how they are feeling.
"The Chevron Group is getting involved in Brew Monday on 17 th January," adds Jamie. "It's a simple initiative but sometimes a chat over a cuppa can kickstart a conversation about mental health and how things are in our own worlds. It could make a real difference."
If you or someone you know is struggling to cope, it's completely free to contact Samaritans. Call free day or night on 116 123, visit Samaritans.org, or email jo@samaritans.org