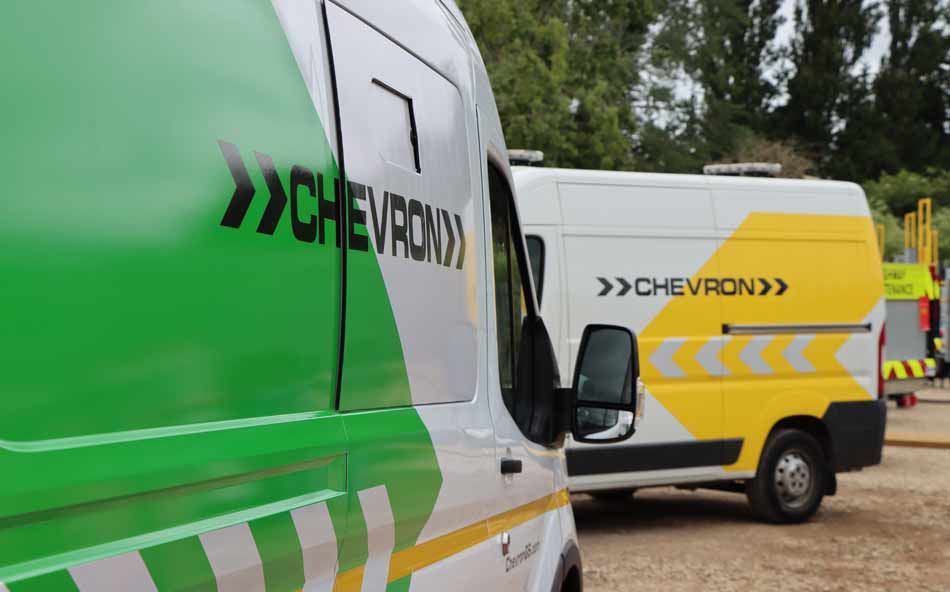 Chevron Green Services officially launched
The Chevron Group has expanded its soft estate and arboriculture services with the official launch of a new business, Chevron Green Services Limited.
Headquartered in Powys, Wales, Chevron Green Services brings together the former Camps Highways Limited, Camps Environmental Services Limited and the arboriculture division of ACones Limited under a single unified brand. The new company employs over 50 people at 7 depots across the UK and works with clients to maintain, manage, control and enhance their soft estates. Services cover grass, tree, vegetation, weeds, drainage, fencing, landscaping and consultancy.
"We have reached another exciting stage in the growth of the Chevron Group," commented Tim Cockayne, CEO for Chevron Group. "We have made a substantial investment in our soft estate and arboriculture provision, culminating in the launch of Chevron Green Services and its environmental consultancy division, Chevron Green Consultancy. We have combined a wealth of experience and expertise in landscaping, environmental and sustainability services to put us in a strong position to grow and expand our soft estate and arboriculture services."
As part of the Chevron Group, Chevron Green Services will operate alongside traffic management provider, Chevron TM.
"There are significant synergies between our two companies which we will maximise for the benefit of our clients," adds Tim. "We recently opened a purpose-built depot at Stanton Harcourt in Oxfordshire from where we are running both our soft estate and traffic management operations. From here, we can offer our complete package to clients in a range of sectors including highways, local authorities, utilities, rail and construction."
Chevron Green Services will be headed up by Jim MacPherson who was previously Managing Director of Camps Highways Limited.
"I am delighted and honoured to take the reins at Chevron Green Services," he said. "Our team is well-known in the soft estate and arboriculture sector and we have a well-established customer base, with many of our customers having been with us for many years. As Chevron Green Services and Chevron Green Consultancy, our high service standards will remain but we look forward to leveraging the strength of the Chevron Group brand to grow our business, bring new customers and become the leading provider of soft estate and arboriculture services in the UK."