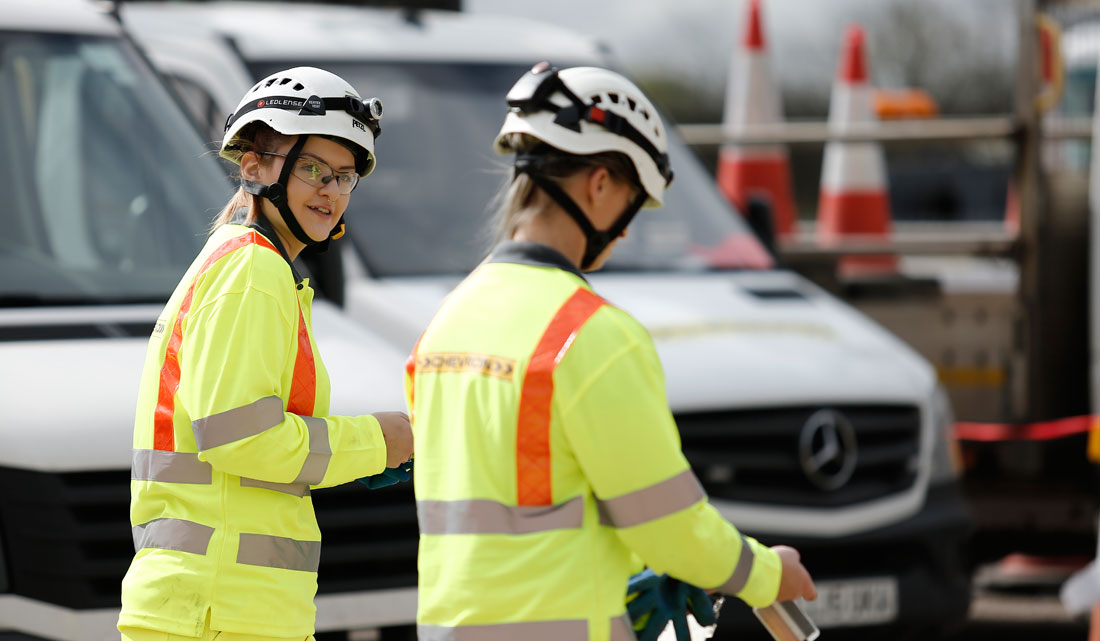 Chevron Expands Expertise In The North East
Leading traffic management provider Chevron are delighted to welcome new key staff Dennis Gregg and David Stores, adding more than 50 years of experience and local knowledge to their operations in the busy North East, Leeds, Manchester and Warrington areas.
Leading the team as our Northern Operations Director is Dennis Gregg, who has worked in the traffic management industry for over 30 years. Dennis began his career at the local traffic management company RTM Group Services, working his way up the ranks with his extensive knowledge of best practice, local conditions and client requirements. Joining him as our Regional Manager is David Stores, another ex-RTM veteran with 27 years traffic management experience. David brings a wealth of experience with large schemes and developing local client relationships, which will support our growing order book in the North.
Dennis and David will be building and managing the team at the recently opened Newcastle depot. Located approximately 5 miles north of Newcastle near to the A1 & A19, the one-acre depot provides a convenient base of operations for Northern schemes with plenty of room for expansion. Housing between 8–12 traffic management operatives and 3 trainees initially, the team are already hitting the ground running with their first scheme for survey works on the A1 between Scotswood and North Brunton for Costain and Highways England.
Dennis Gregg said: "The Newcastle depot will play a key role for us in the North East, especially being so close to the A1. From this strategic location, we will be able to support a wide range of clients with their traffic management needs. We will also be able to introduce to the area our digital solutions which enhance safety and performance. Our strong local knowledge combined with our technological expertise mean that we will be playing a crucial role in helping build and maintain the infrastructure network in the North while keeping site staff safe. We will continue to focus on health and safety, customer service and our company values, which are at the forefront of all our operations."
The Newcastle depot is just one of several depots that have opened this year, with Exeter depot opening in May 2019 and Warrington depot earlier this year. Through this expansion, Chevron now has more than 500 operatives across the whole of the UK's road network, leaving no doubt that the company are truly at the forefront of TM operations nationally.
For career opportunities at the Newcastle Depot, please visit our careers page.
For further information, please contact Lisa Killinger (lisa@chevrontm.com).