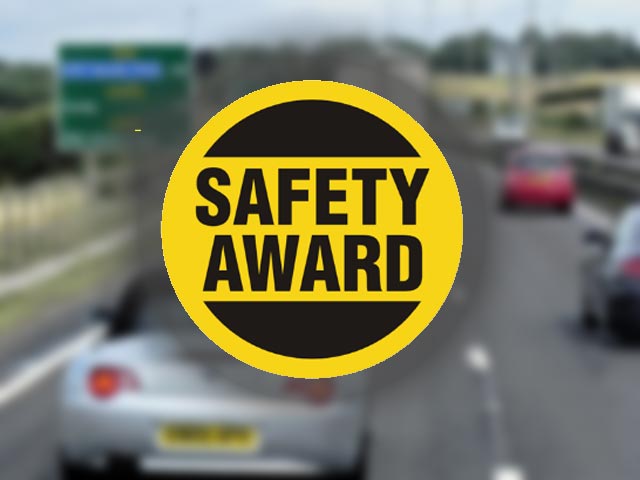 The Chevron Employee Monthly Safety Award prize now raised to £100!
Back in 2011 Chevron introduced a reward scheme initiative. Our employees are actively encouraged to report any unsafe acts and all 'near miss' incidents allowing the Chevron Health & Safety and Management team to take action.
The process of the scheme begins with an employee being selected for a monthly safety award, the prize of which has now been doubled from £50 to £100. At the end of each year our Managing Director, Kim Yates and General Manager Andy Hicks, along with our Group Health & Safety Manager, Christopher Rowley look at the details of each monthly award and decide on an overall winner for the year. The winner of which receives an additional prize of £1000.
The latest award winner for January 2015
Michael Ryall, Chevron Highways depot in Romsey, Southampton for his prompt and professional conduct during are recent incident on the A34.
Congratulations and keep up the good work!