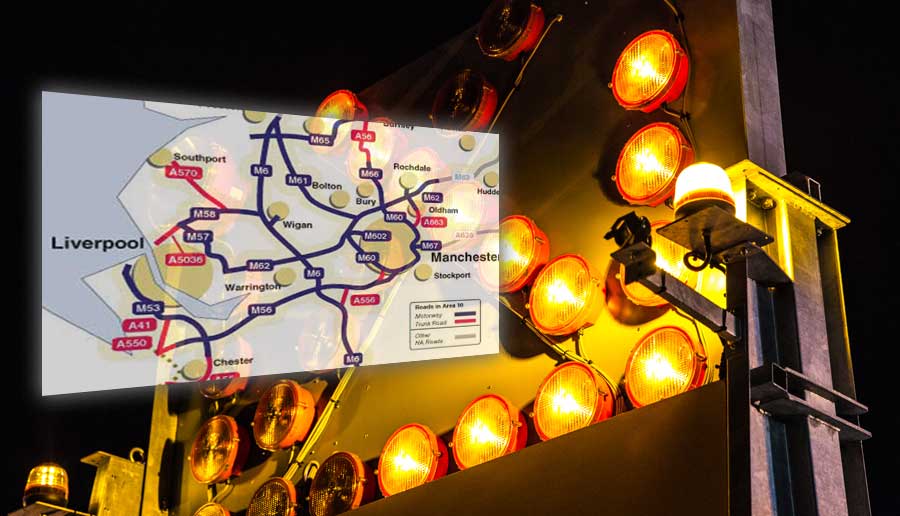 Chevron awarded as part of the Area 10 Construction Works Framework (CWF)
Chevron are delighted to announce that following previous successes delivering traffic management directly to Highways England in Area 7, Area 1 and Area 2, we  have been awarded a place on the Construction Works Framework in Area 10 to deliver traffic management.
Starting on 1st April 2019 for a period of four years, under the contract Chevron will work as part of a community of specialist contractors planning and delivering schemes on the motorways and trunk roads across Greater Manchester, Merseyside, Cheshire and Lancashire.  These works will further strengthen our high speed business and are a vital win for our Manchester depot.
"This contract was secured on our ability to demonstrate to Highways England that we are the best at doing what we do. It was our commitment to health & safety, well-being, innovation and customer service that won us this strategic contract, meaning everyone in the company has a share in this success"  Matt Morphet, Chief Operating Officer