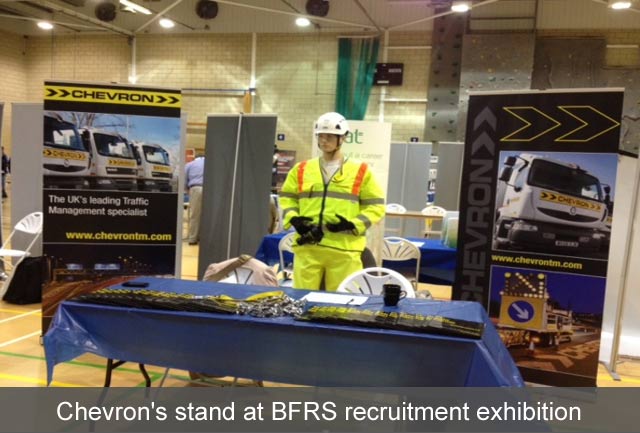 Chevron's recruitment initiatives – Bringing new people into the industry
Chevron Traffic Management are working closely with Rochdale Training in the recruitment and training of traffic management operatives through their apprenticeship framework for both the streetworks and highways division across various locations across the UK.
Apprentices receive the unique opportunity to gain nationally and professionally recognised qualifications with training. Within the last 12 months we have successfully recruited over 30 new trainee TM operatives all of which were young unemployed people who live locally to our depots.
In addition we are also working with British Forces Resettlement Services (BFRS) to recruit Ex- Armed Forces personnel. Chevron take part and exhibit at 7 recruitment roadshows at various locations around the country throughout the year and by doing so have employed 10 people so far with others waiting in the pipeline once they have left the services.
Both recruitment initiatives are on- going.