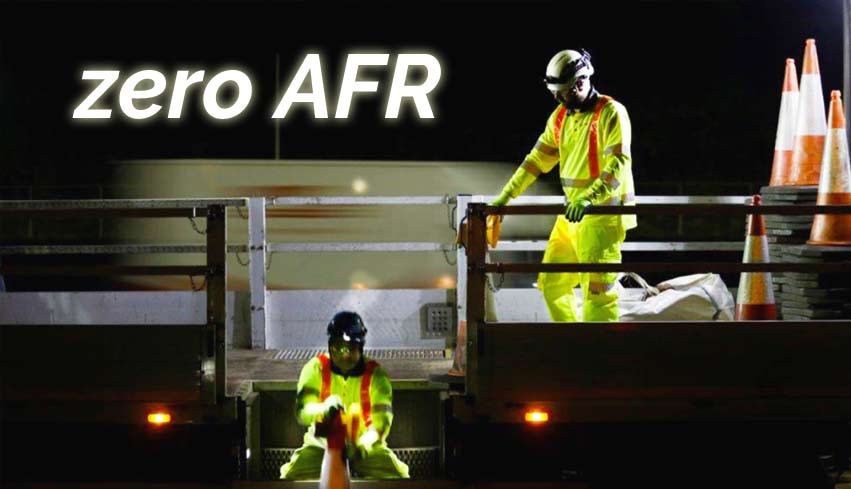 3 MILLION WORKING HOURS WITHOUT A RIDDOR
CHEVRON REACH A SIGNIFICANT MILESTONE OF ACHIEVING 3 MILLION WORKING HOURS WITHOUT A RIDDOR.
THIS ACHIEVEMENT IS TESTAMENT TO THE HARD WORK, DETERMINATION, AND SAFETY FIRST CULTURE, WHICH ALL OF OUR WORKFORCE AND SUPPLY CHAIN HAVE BEEN INSTRUMENTAL IN CREATING.
CEO, Tim Cockayne commented, "Our core value is 'Safety is our Business'; we create safe working zones for contractors to improve and maintain the UK road network, safe routes for the public through roadworks, and the act of installing and removing traffic management is safety critical. Ensuring that everyone who works for Chevron gets home safely to their family and loved ones is our number one priority. I experienced first-hand when we lost a colleague eight years ago and the profound and devastating impact it had not only on his family and friends, but on his work colleagues and the motorist involved. Since then, we have strived to lead the industry in terms of safety standards and behaviours. We have achieved numerous accolades and awards for the work we do to raise safety standards. This latest achievement is something that we are all proud of at Chevron and is testament to the dedication and professional behaviour of every employee and supply chain partner who represents us out on the UK road network".
SAFETY IS OUR BUSINESS 'Safety must be at the core of everything we do'
For enquiries contact Lisa Killinger lisa@chevrontm.com