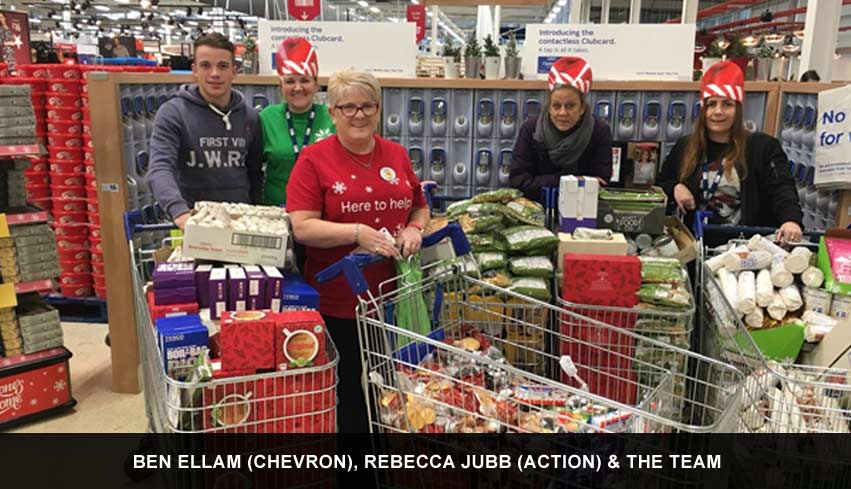 2017 Christmas hampers in aid of 'Action for Children Charity'
As you can imagine at Christmas, being away from family or unable to return home due to any circumstances can be tough.
Foster carers Gary Billis (Supervisor, Leeds) and his wife Rebecca set a task to deliver 334 Christmas food hampers to local vulnerable young people living away from home in aid of 'Action for Children Charity'.
Monies raised and donated from various businesses (including Chevron) went towards providing hampers (containing goods such as tinned & packet food, cakes, chocolates, biscuits, toiletries etc.) to Action projects across Chesterfield, Derby, Rotherham and Sheffield.
"Thank you to Chevron for making such a generous donation, this meant we were able to hit our target of 334 Christmas hampers for Action. Plus an extra thank you to Ben Ellam (Operative, Leeds) for helping on behalf of Chevron to do the huge Tesco's shop.. We really put him through his paces with the self-scan, it was a job well done all round!"  - Rebecca Jubb on Behalf of Action for Children Charity.
To find out more about Action for Children visit https://www.actionforchildren.org.uk/