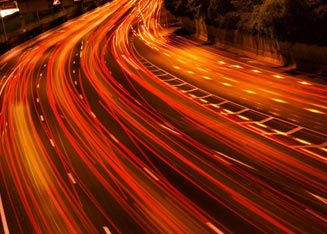 Zero Carriageway Crossings
Just five years ago 96 individual carriageway crossings were typically required to set out a single off peak lane closure; today the number of crossings required is zero.
The execution of zero carriageway crossings began in December 2011 with the publication of IAN150/11 which, based on trials carried out in Highways Agency Areas 4 & 10, allowed the omission of certain signs from the central reservation (signs simplification). In 2012, IAN150/11 was expanded to include off side signs removal (OSSR) for certain off peak lane closures, based on trials undertaken in Area 3 by Chevron and EnterpriseMouchel.
Further trials led to three subsequent revisions to the OSSR guidance during 2014, which ultimately extended the technique to cover the majority of off peak lane closure types; this now enables traffic management to be installed and subsequently removed at most relaxation scheme works with zero carriageway crossings. From the 1st January 2015, Chevron has implemented a "zero carriageway crossings policy" (including prohibiting the crossing of a single lane).
Where possible this has been achieved by the use of IAN 181/14 & 150/14, however to address certain situations e.g. the installation/ removal of off peak splitter details at junctions, we have changed our methodology. Below is a brief list of some of the changes we have implemented for off peak lane closures:-
Full offside sign removal, and the presumption that sign simplification shall not be used;
Splitter details at junctions being utilised as a last resort, as the presumption will be to close the slip road for the full duration of the off peak closure;
When splitter details are utilised, they shall be installed/removed via short duration slip road closures or via the use of the Controlled Convoy Vehicle technique (when approved);
Maintenance tasks within the central reserve for standard works shall be undertaken with the use of relaxed lane closures / or in emergency situations with HATO assistance