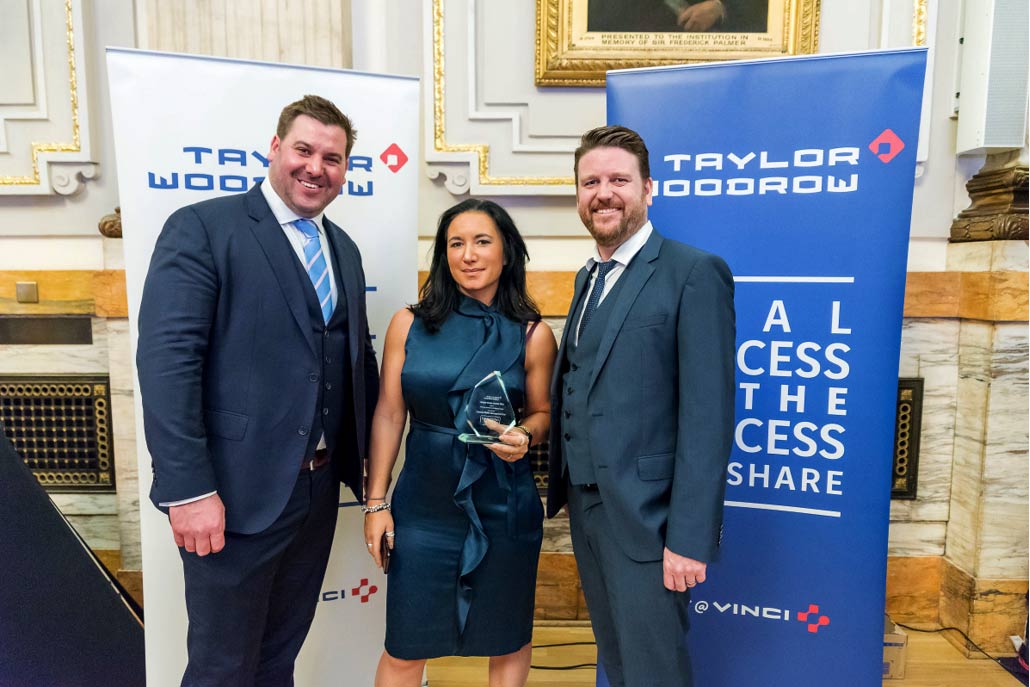 Chevron win award for 'Fairness Inclusion & Respect at the Taylor Woodrow Supply Chain Awards 2018
Chevron, awarded for 'Fairness Inclusion and Respect' have succeeded in identifying capacity/skills gaps and then using employment and development solutions to deliver a skilled, sustainable, diverse workforce, both within our business and our supply chain.
Our commitment to this has seen the appointment of a dedicated national Resourcing & Development Team into our business who are committed to supporting local communities through sustainable recruitment initiatives:
Recruitment of ex-Military personnel - Chevron have been actively working with BFRS (British Forces Re-Settlement Services) since 2015, attending 5 careers fairs per year. This relationship has resulted in the recruitment of more than 35 trainees, many of which have now become qualified operatives and an integral part of the Chevron team.
Recruitment of ex-offenders - Following a successful award-winning collaboration with Chance 2013 Ltd, Chevron have built upon our work with ex-offenders across the UK and now partner with Novus, presenting directly in prisons to those coming to the end of their terms and discuss potential career opportunities in 1-2-1 sessions with in-mates.
National Careers Fairs - We are active with our attendance at regional careers events, particularly in our hot-spot/skill-shortage areas. We recently attended the 'Centre MK Job Show' earlier this year, which has resulted in new recruits in to our Tring and Thatcham depots.
Facebook Campaign, Trainees - We identified a shortage of new Trainee applicants into our Southern Depots and decided to create a fresh campaign, including web adverts to target our Trainee opportunities in the South.
Early Careers - Chevron have created an 'Apprenticeship Roadmap', which will see a focus on our mid-management and support employees through level 3, 4 and 5 Apprenticeship schemes. As Lantra qualifications are currently out-of-scope for Levy access, our initial focus is on increasing our skill-set of existing employees via access to work-based learning to increase knowledge in areas including Project Management, Operational Delivery, Learning & Development, HR Support, Business Administration and Customer Service. We are pleased to have recently recruited a HR & Early Careers Apprentice and Marketing Apprentice into the business.