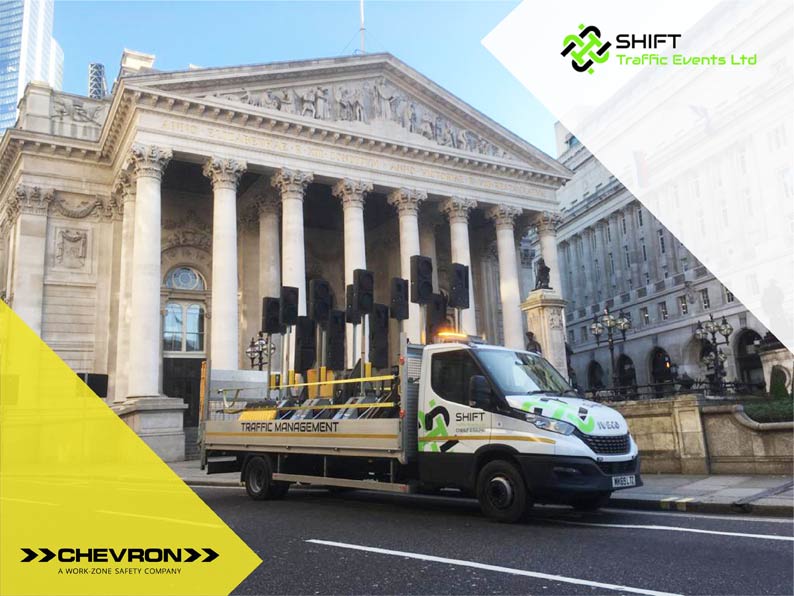 Chevron Traffic Management acquires Shift Traffic Events
Chevron Traffic Management Limited has announced the acquisition of Shift Traffic Events Limited.
Shift is headquartered in Scunthorpe and specialises in traffic management within the events and utilities sectors. It will help Chevron to expand their existing capabilities in these service areas, alongside other specialisms like Digital Services and Arboriculture.
Announcing the acquisition, the Chevron Group CEO Tim Cockayne commented: "This is an exciting opportunity for Chevron Traffic Management to access additional expertise for the work we undertake in the utilities and events sectors."
Shift Traffic Events employs over 150 people and has depots in Scunthorpe and Essex. Chevron Traffic Management has 30 depots across the UK, including one in Scotland which operates as Class One Traffic Management.
Chris Morley, MD of Shift Traffic Events, added: "This is a fantastic opportunity to combine the strengths of both businesses and to allow Shift to provide an enhanced service for our existing client base. This acquisition represents a key milestone in our history and will secure the long-term growth of our business. We are really excited to be part of the Chevron Group and are looking forward to the future together."
Chevron Traffic Management is part of the Chevron Group of companies, which includes Chevron Green Services, Chevron Green Consultancy, Class One Traffic Management and Highway Resource Solutions (HRS).
Chris continued: "We are always looking for ways to improve the service offering to our clients and I believe digitalisation is the way forward. Chevron TM, together with HRS, have been leading the way in innovation and I am keen to explore how this can benefit our customers."
The acquisition takes effect on 14 December 2021.