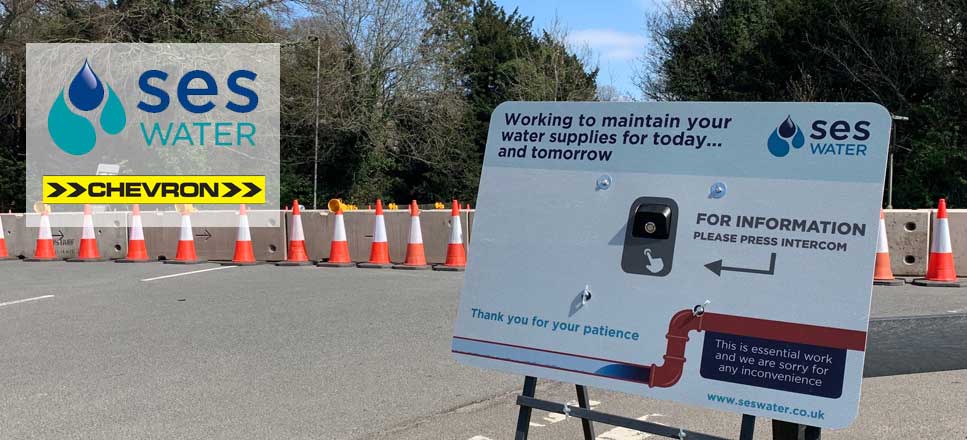 Chevron Streetworks goes Digital
Members of the public affected by essential roadworks being undertaken on behalf of SES Water in Surrey are being provided with an increased level of customer service this week as Chevron Traffic Management deploy their next generation of Smart Closure Talking Signs next week on the A217.
The innovative signs have been deployed at five key residential closure points along the scheme providing members of the public with pre-recorded information on why the works are being undertaken, suggested diversion routes and a website address where they can find out more information.
The content of the information provided and the sign design was developed by SES Water in partnership with Chevron Traffic Management as a way of delivering an enhanced level of customer service.
"These signs are a really cost effective way of providing new ways of communicating directly with those members of the public affected by road works" commented Nick Denning – Chevron's Group Business Development Director. "Recently within Chevron, we have been focusing on how we can help deliver an enhanced service to members of the public who come into contact with our layouts. The Smart Closure system enables our client's to provide either pre-recorded messages or two-way contact with the site team at key works interfaces. This provides the public with direct, interactive access to the information they need to continue on their journeys safely and with minimal disruption".