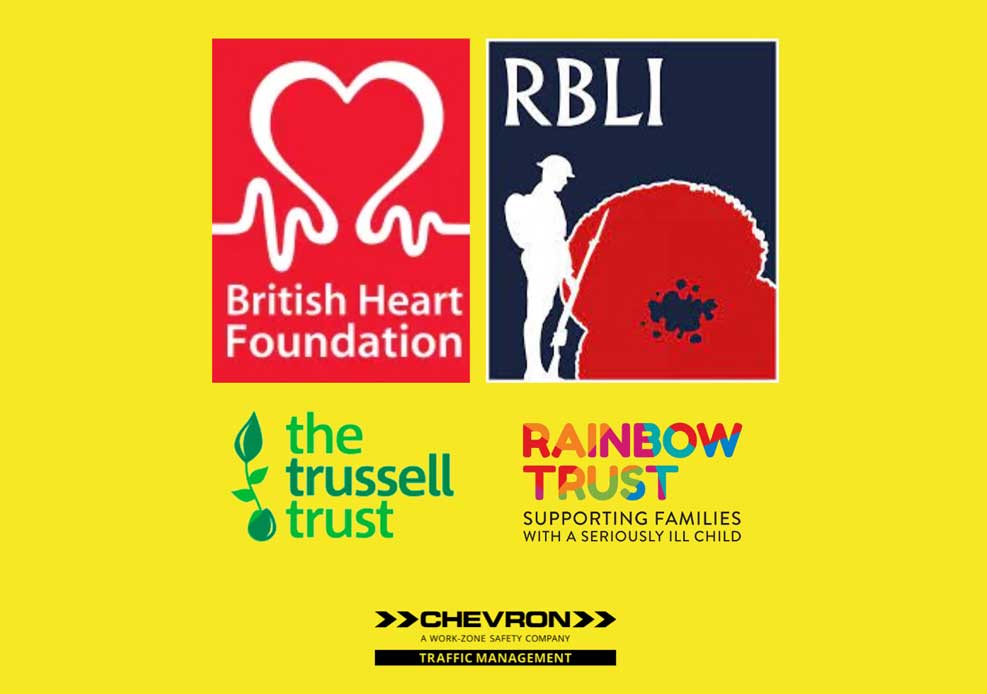 The Chevron Group is committed to supporting local charities and communities.
Our aim is to leave a lasting legacy through the development of healthy, strong, and resilient individuals and communities.
As part of our Social Value commitments, we have outlined 3 key objectives to enable us to support local charities and community initiatives. Our aim is to not only deliver social value to our employees but to the communities in which we work and the environment in which we live.
What are our key social value objectives?
Economic Prosperity – Create opportunities for employment and training, tackling poverty and deprivation and increase community and supply chain resilience
Equal Opportunities - Break down barriers to employment. Champion equality, diversity, and inclusion. Empower individuals and local communities.
Health and Well Being – Improve community wellbeing, invest in the health and wellbeing of the workforce and to support mental health interventions and awareness.
We have chosen four nominated charities which will benefit from our social value objectives.
These chosen charities are;
The British Heart Foundation - The British Heart Foundation is a cardiovascular research charity. They fund around £100 million of research each year into heart and circulatory diseases here in the United Kingdom.
Royal British Legion Industries (RBLI) - is a national charity supporting the Armed Forces, people with disabilities and people who are unemployed. Over the years we've participated in some of their fundraising events from Tommy Tea & The Great Tommy Sleepout.
The Trussell Trust - The Trussell Trust is an NGO and charity that works to end the need for food banks in the United Kingdom. Over the festive period we introduced food banks in our depots and our annual Christmas Jumper day we donated all proceeds to The Trussell Trust
Rainbow Trust Children's Charity – a fantastic charity that provides emotional and practical support to families who have a child with life-threatening or terminal illness.
Throughout the years we've raised money through different challenges, back in 2017 a group of Chevron employees undertook the 3 peaks challenge raising over £6,500!
In addition to supporting these charities as the Chevron Group, we also want to encourage our employees to get involved with their local charities and communities. Our employees are fantastic fundraisers, so as part of our social value objectives, we will provide match funding to the value of £250 to employees who support local fundraising activities.
We also recognise that there are occasions when time and additional manpower are more beneficial to charities or community groups. Therefore, we also provide volunteering opportunities to our employees who can take up to two days paid leave to do volunteer work in their local communities.
We are determined to leave a lasting legacy in the communities in which we operate. We look forward to working with our nominated charities and our employees to make a difference and will share with you what we are doing. Make sure you're following us over on our social channels for all the updates.
If you would like to support any of our charities directly, please find their websites below and do what you can do to help. They would really appreciate your support!
https://www.bhf.org.uk/
https://rbli.co.uk/
https://www.trusselltrust.org/
https://www.rainbowtrust.org.uk/