Ian Boyd, High-Speed Operative, Chevron Traffic Management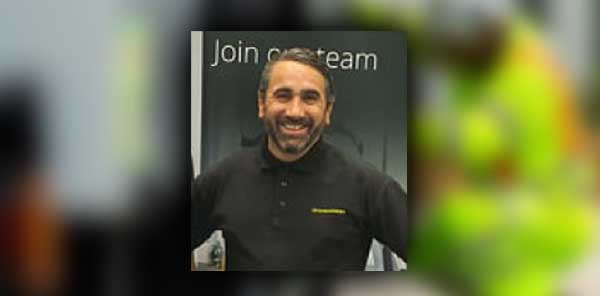 As an Infantryman in the Army with a career spanning 27 years, life on civvy street was definitely going to be different for Ian Boyd. Ian had served in Northern Ireland, Bosnia, Kosovo, Iraq and Afghanistan as well as a few United Nations tours. 
When he left the forces, he returned to Afghanistan and Iraq to work in Close Protection before returning to the UK to work as a Prison Officer. 
Five years ago, he entered the world of traffic management and hasn't looked back.
"I joined Chevron Traffic Management about five years ago and it has been fantastic.
"I knew very little about traffic management but that wasn't a barrier because Chevron TM provides a programme of personal and career development which is second to none. Mentoring, hands-on training in a sterile environment before going out on the network and continuous on-the-job training gave me the confidence and tools to do the job. We are coached and supported on a daily basis.
"Training is also available through a tailored online learning and development platform which allows you to find courses to help you further your career. This has been invaluable.
"But Chevron TM is more than just an employer. It's a family that is fully focused on the well-being of the people who work there.
"A few years ago, I was diagnosed with prostate and bladder cancer. During the treatment stages, Chevron TM was very understanding and accommodating to my needs. Post treatment, I discovered that the treatment had left me with dangerous blood clots in my legs and again, the Chevron TM leadership team has been outstanding, ensuring that I was accommodated and could take the time and space I need to focus on my recovery. I am now in the final stages of treatment to recovery and have Chevron TM to thank for the support they have given me to get to this stage.
"Finding Chevron TM has proven to be a fantastic opportunity for me. It is simply a fantastic place to work.
"For me, next to the Army, Chevron TM is the place to be!"
If you would like to join the Chevron TM team, take a look at some of our featured jobs.