At Chevron TM, we believe that our employees are the best in the business, and are the key to our success.
Everyone in the company has the opportunity to learn new skills, be the best they can and reach their full potential. We help them achieve this through the Academy, our learning and development platform. The Academy provides a rich online learning environment where employees can choose from hundreds of courses, as well as completing any mandatory training. It is an essential resource to help them develop their careers within the Chevron Group.
We also proactively match employee skills to new opportunities within the company to meet both personal and business needs. Samantha Ray is a perfect example of this. Samantha came to Chevron TM having previously worked for a utilities company. Her skills and experience meant she was the ideal person to join the Chevron TM team appointed to deliver traffic management services to a new client within the utilities sector. Find out more about Samantha's story.
Samantha Ray - Contract Supervisor for Cadent Gas, the UK's largest gas distribution network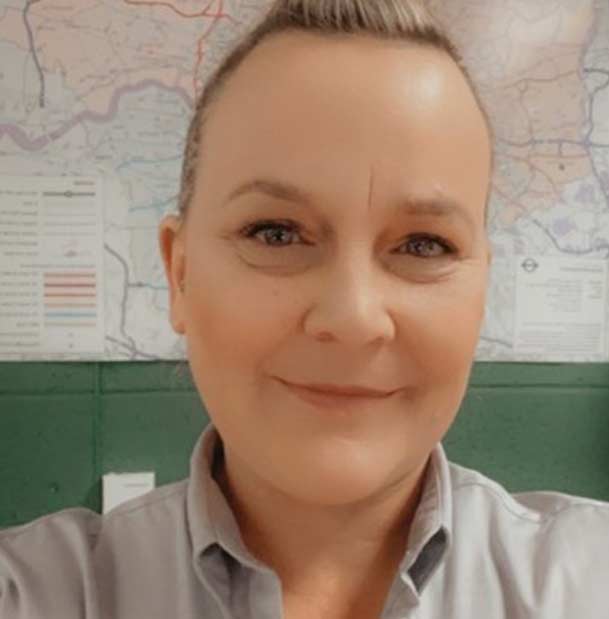 Samantha joined Chevron TM in March 2021, having previously worked for SGN, where she oversaw a team of eight drivers who attended gas leaks and delivered essential equipment to sites.
She originally applied for a trainee TMO position. However, with her background in the utilities sector and her experience and skills in logistics, planning and organising, Samantha was identified as an ideal person to join the Chevron TM team which is delivering traffic management on a new contract with Cadent Gas, the UK's largest gas distribution network.
With just 10 days from securing the contract to mobilisation, the team had to come together quickly to get the contract up and running, Samantha has been instrumental in working with Cadent Gas, establishing a strong relationship with this client and gaining positive feedback from the outset. Her key role is to liaise with the Cadent Gas team on a daily basis to manage enquiries and requests to support mains replacement, repairs and connections.
"I am really enjoying my role at Chevron TM. I originally applied for a position as a trainee Traffic Management Operative but because of my background in utilities, I was appointed as Contract Supervisor for Cadent Gas. This was a new client so I felt Chevron TM really appreciated my previous experience and trusted me in such an important role. They are focused on developing their employees and supporting them to progress their careers within the company. In my first six weeks with Chevron TM, I completed five training and development courses."